Dominic Corigliano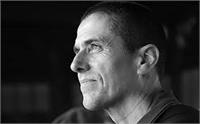 Dominic's approach to teaching Pattabhi Jois's Ashtanga Yoga is the aggregate of 35 Years of Practice, Teaching, Observing Pattabhi Jois, and Life. He is a 65-year-old Senior Teacher and Student Certified by Pattabhi Jois and listed on Sharath Jois's Honorary Teacher's List. Dominic's Ashtanga Yoga practice began with his teacher and led to a lifetime of Primary, Intermediate, and Advanced Series. "In classes, I use Ashtanga Yoga as a tool to work with individuals. The most important thing about teaching is students, their welfare, and supporting their journey."
Dominic Corigliano instructs the following:
In this first special led class, Dominic introduces basic to advanced concepts about Ashtanga Yoga that will be expanded upon detailed elaborated throughout the weekend. In the workshops on Saturday and Sunday, we will discuss Ashtanga strengths and limitations, progression through the most difficult asanas and groups of asana and different forms of practice possible within Ashtanga's framework. You will be able to ask questions anytime about a wide variety of topics from your nemesis asana to Ashtanga in the #MeToo era. Dominic has film dating from the 1980s that he can use throughout.




Mysore classes on Saturday and Sunday give us a chance to know each other in a form of communication that is beyond speech.

The Mysore style of yoga asana practice is a particular way of teaching yoga within the Ashtanga Yoga tradition as taught by Sri K. Pattabhi Jois and Sharath Jois in the southern Indian city of Mysore. There are some differences in this method from the usual modern way in which yoga is taught. The class is not "led" as a whole but rather all instruction is one-on-one within the group class setting. Students practice their own portion of the Ashtanga sequence of asanas at their own pace as given by teacher.




Samadhi consciousness and Ashtanga's core principles /strengths. Drawing from Dominic's video archives, Yoga texts, and narrative, this workshop we will consider the "goals" of Ashtanga as a practice that develops health, concentration, and contemplation.




This workshop will revisit some of the core concepts of Ashtanga and also engage in a critical discussion of life's events that challenge the ability to practice. Again, drawing on video footage and reflection upon 35 years of practice and teaching others.